Company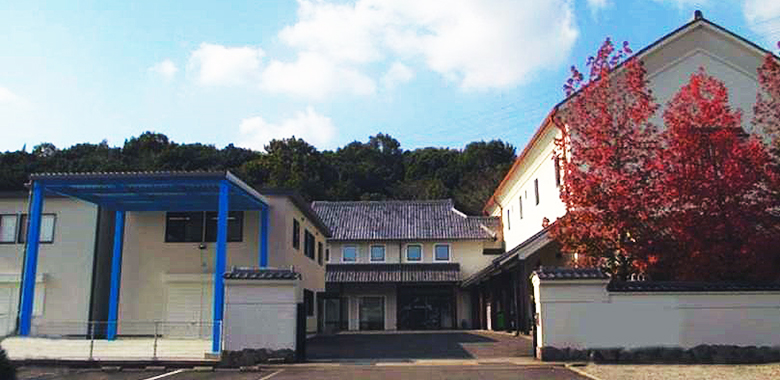 Profile
Establishment
December, 1955
Representative
President Hidetaka Hirata
Location
625-4 Nishiueta-cho, Takamatsu, Kagawa , JAPAN
TEL
+81-87-868-8691
FAX
+81-87-865-7250
Capital
10 Million Yen
Company Activities
Production, sale and development of lubricators, optical apparatus, lighting equipment and inspection system
Access
● From Takamatsu station
50 minutes by taxi
● From Takamatsu airport
20 minutes by taxi
● By car
15 minutes from Takamatsu Chuo IC
History
1955
Established Fuji Flange Lubricator Co., Ltd. for manufacturing flange lubricator for special-purpose vehicles.
1959
Flange lubricator for vehicles officially designed as a national railway car part.
1960
Completed the wheel flange lubricator for cranes.
1961
Company name changed to Fuji Lubricator Co., Ltd.
1969
Started manufacturing center marker and dry flange wear resistance products.
1973
Wheel flange and rail flange lubricator received the Director-General of the Science and Technology Agency Award.
1984
Started manufacturing and sales of automatic lubricator for chains used in automotive plants.
1991
FUTEC ORIGIN CORP. established
1994
Takamatsu plant of FUTEC ORIGIN CORP. completed.
1995
Started manufacturing and sales of flange lubricator for chains.
1996
Developed automatic lubrication device for curve detection vehicles.
1999
Developed escalator hand rails cleaning agent application device.
1999
Started manufacturing of lubrication device for conveyor chains.
2000
Developed escalator movable hand rails cleaning device.
2008
Started manufacturing and sales of LED line lighting devices.
2009
Started manufacturing and sales of compact rail lubricator.
2009
Developed AEMD high-intensity lighting device.
2009
Developed shape inspection device.
2010
Started anufacturing and sales of Center Marker.
2010
Developed metal surface inspection device.
2011
Developed product width measuring device.
2012
FUJI LIO TRADING PVT.,LTD. started its operations.
2012
Started the sales of three dimensional measurement equipments.
2013
Three-dimensional image inspection device after press Product development is planned.
Expansion unit Product development is planned.
2013
Started sales of separable compact safe marker
2014
Started sales of new type molybdenum lubricator.
2014
Started sales of High-Res-S.
2015
Started sales of Inkjet marker.
2015
Started sales of sheet counter.
Network
Distribution outlet in Japan
Headquarters Sales
FUTEC ORIGIN CORP.
625-4 Nishiueta-cho, Takamatsu,
Kagawa , 761-0445
JAPAN
TEL:(087)849-1281
FAX:(087)849-1288
E-mail:info@lubefutec.co.jp
Distribution outlet in China
Distribution outlet
Products handled

SHANGHAI SHANJIU TECHNOLOGY CO., LTD.

SHANGHAI PREMA INTERNATIONAL TRADE CO.,LTD.

Room 2005,  Block B, ShuangShiHui Building, No. 359,

East Changzhi Road, Hongkou District, Shanghai

上海市虹口区东长治路359号双狮汇大厦B座2005室

Tel:86-021-65473191

E-mail: henian@shanjiu359.com

Mr. He(何先生)

Lubricator, Sheet counter
Distribution outlet in India
Distribution outlet
Products handled

BRIGHT UP TECHNOLOGY PVT. LTD.

#1404, DLF Galleria, Rajarhat, New Town, Kolkata, PIN-700156
West Bengal, India.
TEL:+91-92-0479-2228
E-mail:cmd@brightupgroup.co.in

・Lubricator

Distribution outlet in Korea Taiwan Thailand and Indonesia
Country
Distribution outlet
Products handled
Taiwan

KYOKUTO TRADING Taipei Branch Office

5th Floor, No.46, Sec.2, Chung Shan N.Road, Taipei, R.O.C.
TEL:886-2-2551-4159  FAX:886-2-2561-6085

E-mail:kbksales1@kbk.comtw

・Sheet Counter
・Inspection Device