Lubricator
Lubricator/Solid lubricator
It prevents wear of wheel flanges by lubricating a solid lubricant to a wheel flange and forming an efficient lubrication film.
Lubricator for Crane
It does not need a power source and air source. Possible to soak the infitesimal lubricating oil on the friction face. The Wheel (4~5 times) and rail (2~3 times) could be extend
replacement cycle.
Possible to reduce electricity consumption by reducing the meandering of cranes and running resistances.
Tread Lubricator
(VF-1000)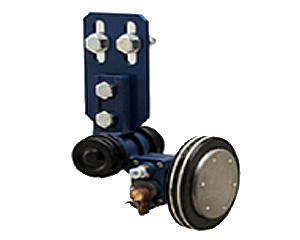 Friction metal surfaces are automatically and continuously lubricated with minute quantities of oil by FUJIMATIC pumps to prevent wear of friction surfaces.
Wheel Flange Lubricators
It narrows oil outflow to approximately one forth compared to the conventional ones.
It makes oil outflow control easy, and prevents a contamination around carriages and oil scattering.
Low Speed Flange Lubricators(BF)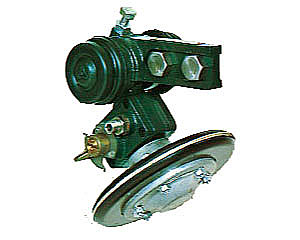 The high speed flange lubricator mechanism was designed for wheel flanges of low speed rolling stock.